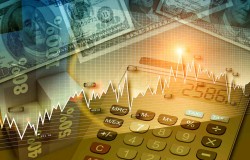 Collagen Solutions (LON:COS) traded up 0% during mid-day trading on Thursday after an insider bought additional shares in the company. The company traded as high as GBX 3.70 ($0.05) and last traded at GBX 3.55 ($0.05). 456,917 shares changed hands during trading, an increase of 56% from the average session volume of 293,832 shares. The stock had previously closed at GBX 3.55 ($0.05).
Specifically, insider Hilary Spence acquired 30,817 shares of the stock in a transaction dated Wednesday, February 21st. The stock was acquired at an average cost of GBX 3 ($0.04) per share, with a total value of £924.51 ($1,306.73). Also, insider David Evans acquired 3,142,857 shares of the stock in a transaction dated Tuesday, April 10th. The shares were acquired at an average cost of GBX 3 ($0.04) per share, with a total value of £94,285.71 ($133,266.02).
Separately, Cenkos Securities reaffirmed a "buy" rating on shares of Collagen Solutions in a research report on Friday, February 2nd.
COPYRIGHT VIOLATION WARNING: This news story was first posted by Dakota Financial News and is the property of of Dakota Financial News. If you are accessing this news story on another publication, it was illegally copied and republished in violation of United States & international copyright & trademark legislation. The legal version of this news story can be viewed at https://dakotafinancialnews.com/2018/04/12/collagen-solutions-cos-trading-0-higher-on-insider-buying-activity.html.
About Collagen Solutions
Collagen Solutions plc develops, manufactures, and supplies medical grade collagen components and biomaterials for use in regenerative medicines, medical devices, and in-vitro diagnostics in Europe, the Middle East, Africa, North America, and Asia. It offers collagen solubles, powders, fibrillars, gels, sheets, sponges, matrices, and other products for use in tissue matrices for medical and surgical support devices, including dental, orthopedic, hemostatic, and other applications; Bovine Pericardium is used in bio-prosthetic heart valves, dural closures, bone and dental membranes, and surgical buttressing applications; and BSE-free bovine biomaterials.
Receive News & Ratings for Collagen Solutions Daily - Enter your email address below to receive a concise daily summary of the latest news and analysts' ratings for Collagen Solutions and related companies with MarketBeat.com's FREE daily email newsletter.