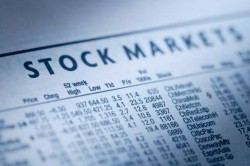 Eagle Growth & Income Opportunities Fund (NYSE:EGIF) announced a monthly dividend on Monday, April 9th, Wall Street Journal reports. Shareholders of record on Monday, April 16th will be paid a dividend of 0.073 per share on Monday, April 30th. This represents a $0.88 dividend on an annualized basis and a yield of 5.76%. The ex-dividend date of this dividend is Friday, April 13th.
Shares of Eagle Growth & Income Opportunities Fund stock opened at $15.20 on Thursday. Eagle Growth & Income Opportunities Fund has a 1-year low of $14.83 and a 1-year high of $17.58.
In related news, insider James C. Camp acquired 3,220 shares of the business's stock in a transaction dated Wednesday, February 7th. The shares were bought at an average price of $15.51 per share, with a total value of $49,942.20. The transaction was disclosed in a filing with the SEC, which is available through this link. Insiders have bought a total of 5,220 shares of company stock worth $80,752 in the last three months.
COPYRIGHT VIOLATION NOTICE: "Eagle Growth & Income Opportunities Fund (EGIF) Announces $0.07 Monthly Dividend" was originally published by Dakota Financial News and is the sole property of of Dakota Financial News. If you are reading this news story on another publication, it was copied illegally and republished in violation of international trademark & copyright legislation. The legal version of this news story can be viewed at https://dakotafinancialnews.com/2018/04/12/eagle-growth-income-opportunities-fund-egif-announces-0-07-monthly-dividend.html.
About Eagle Growth & Income Opportunities Fund
Eagle Growth and Income Opportunities Fund (the Fund) is a non-diversified, closed-end management investment company. The Fund's investment objective is to provide total return through a combination of income and capital appreciation. The Fund invests at least 80% of its managed assets, defined as the total assets of the Fund, minus the sum of the Fund's accrued liabilities, in dividend or other income paying equity securities and debt securities, excluding securities that distribute a return of capital, original issue discount bonds and payment-in-kind debt instruments.
Receive News & Ratings for Eagle Growth & Income Opportunities Fund Daily - Enter your email address below to receive a concise daily summary of the latest news and analysts' ratings for Eagle Growth & Income Opportunities Fund and related companies with MarketBeat.com's FREE daily email newsletter.