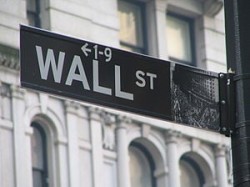 Flanigan's Enterprises, Inc. (NYSEAMERICAN:BDL) COO August Bucci bought 1,000 shares of the business's stock in a transaction that occurred on Tuesday, March 13th. The shares were bought at an average price of $23.20 per share, with a total value of $23,200.00. Following the transaction, the chief operating officer now directly owns 1,000 shares in the company, valued at $23,200. The purchase was disclosed in a filing with the Securities & Exchange Commission, which is available through the SEC website.
Shares of Flanigan's Enterprises stock remained flat at $$24.15 during midday trading on Friday. The company had a trading volume of 100 shares, compared to its average volume of 842. Flanigan's Enterprises, Inc. has a 1-year low of $20.20 and a 1-year high of $30.95.
Flanigan's Enterprises (NYSEAMERICAN:BDL) last posted its earnings results on Thursday, February 15th. The company reported $0.33 EPS for the quarter. The business had revenue of $28.39 million during the quarter. Flanigan's Enterprises had a return on equity of 11.04% and a net margin of 4.31%.
The business also recently announced an annual dividend, which was paid on Friday, March 30th. Investors of record on Friday, March 16th were given a dividend of $0.25 per share. This represents a dividend yield of 1.12%. The ex-dividend date of this dividend was Thursday, March 15th. This is an increase from Flanigan's Enterprises's previous annual dividend of $0.20.
An institutional investor recently bought a new position in Flanigan's Enterprises stock. Northern Trust Corp bought a new position in shares of Flanigan's Enterprises, Inc. (NYSEAMERICAN:BDL) in the 2nd quarter, according to the company in its most recent 13F filing with the SEC. The firm bought 7,072 shares of the company's stock, valued at approximately $213,000. Northern Trust Corp owned 0.38% of Flanigan's Enterprises at the end of the most recent reporting period.
TRADEMARK VIOLATION WARNING: "Flanigan's Enterprises, Inc. (BDL) COO August Bucci Acquires 1,000 Shares" was first published by Dakota Financial News and is owned by of Dakota Financial News. If you are reading this article on another domain, it was copied illegally and reposted in violation of United States and international trademark and copyright legislation. The legal version of this article can be read at https://dakotafinancialnews.com/2018/04/13/flanigans-enterprises-inc-bdl-coo-august-bucci-acquires-1000-shares.html.
Flanigan's Enterprises Company Profile
Flanigan's Enterprises, Inc operates a chain of full-service restaurants and package liquor stores in South Florida. The company operates package liquor stores under the Big Daddy's Liquors name, which offer private label liquors, beer, and wines; and restaurants under the Flanigan's Seafood Bar and Grill service mark that provide alcoholic beverages and full food service.
Receive News & Ratings for Flanigan's Enterprises Daily - Enter your email address below to receive a concise daily summary of the latest news and analysts' ratings for Flanigan's Enterprises and related companies with MarketBeat.com's FREE daily email newsletter.