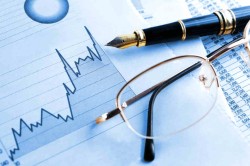 RF Industries, Inc. (NASDAQ:RFIL) Director Edward Joseph Benoit sold 6,505 shares of the firm's stock in a transaction dated Wednesday, April 11th. The stock was sold at an average price of $4.75, for a total value of $30,898.75. Following the completion of the transaction, the director now directly owns 895 shares in the company, valued at approximately $4,251.25. The transaction was disclosed in a document filed with the Securities & Exchange Commission, which can be accessed through the SEC website.
Edward Joseph Benoit also recently made the following trade(s):
On Thursday, March 15th, Edward Joseph Benoit sold 40,000 shares of RF Industries stock. The stock was sold at an average price of $4.67, for a total value of $186,800.00.
NASDAQ RFIL opened at $5.45 on Friday. RF Industries, Inc. has a 52 week low of $1.40 and a 52 week high of $5.50. The stock has a market capitalization of $43.53, a PE ratio of 48.50 and a beta of 0.19.
RF Industries (NASDAQ:RFIL) last posted its quarterly earnings data on Tuesday, March 13th. The electronics maker reported $0.05 EPS for the quarter. RF Industries had a return on equity of 4.49% and a net margin of 2.97%. The firm had revenue of $10.34 million for the quarter.
The business also recently disclosed a quarterly dividend, which will be paid on Sunday, April 15th. Stockholders of record on Saturday, March 31st will be paid a $0.02 dividend. This represents a $0.08 annualized dividend and a dividend yield of 1.47%. The ex-dividend date of this dividend is Wednesday, March 28th.
An institutional investor recently raised its position in RF Industries stock. Renaissance Technologies LLC lifted its stake in RF Industries, Inc. (NASDAQ:RFIL) by 4.0% during the 4th quarter, according to its most recent disclosure with the Securities & Exchange Commission. The firm owned 680,853 shares of the electronics maker's stock after buying an additional 26,453 shares during the quarter. Renaissance Technologies LLC owned about 7.68% of RF Industries worth $1,838,000 as of its most recent filing with the Securities & Exchange Commission. Institutional investors and hedge funds own 19.05% of the company's stock.
COPYRIGHT VIOLATION WARNING: This report was originally published by Dakota Financial News and is the property of of Dakota Financial News. If you are reading this report on another site, it was illegally copied and republished in violation of international copyright and trademark legislation. The correct version of this report can be read at https://dakotafinancialnews.com/2018/04/13/rf-industries-inc-rfil-director-edward-joseph-benoit-sells-6505-shares.html.
RF Industries Company Profile
RF Industries, Ltd. is engaged in the design, manufacture and marketing of interconnect products and systems, including coaxial and specialty cables, fiber optic cables and connectors, and electrical and electronic specialty cables. It operates through two segments: RF Connector and Cable Assembly, which consists of Connector and Cable Assembly Division, and the Custom Cabling Manufacturing and Assembly, which consists of subsidiaries, including Cables Unlimited, Inc (Cables Unlimited,) Comnet Telecom Supply, Inc (Comnet) and Rel-Tech Electronics, Inc (Rel-Tech).
Receive News & Ratings for RF Industries Daily - Enter your email address below to receive a concise daily summary of the latest news and analysts' ratings for RF Industries and related companies with MarketBeat.com's FREE daily email newsletter.