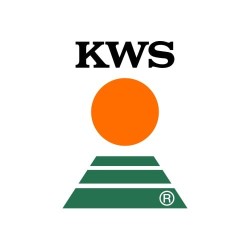 KWS Saat (ETR:KWS) received a €315.00 ($388.89) price objective from investment analysts at Kepler Capital Markets in a research note issued to investors on Thursday. The brokerage presently has a "neutral" rating on the stock. Kepler Capital Markets' price objective suggests a potential upside of 6.06% from the company's current price.
Several other brokerages have also commented on KWS. DZ Bank restated a "sell" rating on shares of KWS Saat in a research note on Friday, January 19th. equinet set a €348.00 ($429.63) price target on KWS Saat and gave the stock a "neutral" rating in a research note on Tuesday, February 27th. Finally, Nord/LB set a €335.00 ($413.58) target price on KWS Saat and gave the company a "neutral" rating in a research note on Friday, March 2nd. One research analyst has rated the stock with a sell rating and four have given a hold rating to the stock. The company has an average rating of "Hold" and an average target price of €333.00 ($411.11).
Shares of ETR:KWS opened at €297.00 ($366.67) on Thursday. KWS Saat has a 12 month low of €282.25 ($348.46) and a 12 month high of €383.15 ($473.02).
ILLEGAL ACTIVITY WARNING: This news story was originally published by Dakota Financial News and is owned by of Dakota Financial News. If you are accessing this news story on another website, it was copied illegally and republished in violation of US and international copyright and trademark legislation. The correct version of this news story can be viewed at https://dakotafinancialnews.com/2018/04/14/kws-saat-kws-pt-set-at-315-00-by-kepler-capital-markets.html.
KWS Saat Company Profile
KWS SAAT SE, together with its subsidiaries, engages in the development, production, and distribution of seed for agriculture worldwide. The company operates in three segments: Corn, Sugarbeet, and Cereals. The Corn segment produces and distributes corn seeds, rapeseeds, soybeans, sunflowers, and sorghum.
Receive News & Ratings for KWS Saat Daily - Enter your email address below to receive a concise daily summary of the latest news and analysts' ratings for KWS Saat and related companies with MarketBeat.com's FREE daily email newsletter.