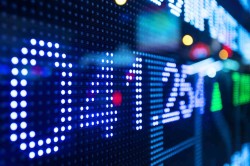 InterRent REIT (OTCMKTS:IIPZF) announced a monthly dividend on Wednesday, May 23rd, Zacks reports. Shareholders of record on Thursday, May 31st will be paid a dividend of 0.018 per share on Friday, June 15th. This represents a $0.22 annualized dividend and a yield of 2.69%. The ex-dividend date is Wednesday, May 30th. This is an increase from InterRent REIT's previous monthly dividend of $0.02.
IIPZF stock remained flat at $$8.02 during midday trading on Friday. InterRent REIT has a 1-year low of $7.18 and a 1-year high of $8.03.
InterRent REIT (OTCMKTS:IIPZF) last posted its quarterly earnings results on Thursday, February 22nd. The company reported $0.39 EPS for the quarter. The firm had revenue of $23.40 million for the quarter.
InterRent REIT Company Profile
InterRent REIT is a growth-oriented real estate investment trust engaged in increasing Unitholder value and creating a growing and sustainable distribution through the acquisition and ownership of multi-residential properties. InterRent's primary objective is to use the proven industry experience of the Trustees, Management and Operational Team to: (i) provide Unitholders with stable and growing cash distributions from investments in a diversified portfolio of multi-residential properties; (ii) enhance the value of the assets and maximize long-term Unit value through the active management of such assets; and (iii) expand the asset base and increase Distributable Income through accretive acquisitions.
Receive News & Ratings for InterRent REIT Daily - Enter your email address below to receive a concise daily summary of the latest news and analysts' ratings for InterRent REIT and related companies with MarketBeat.com's FREE daily email newsletter.