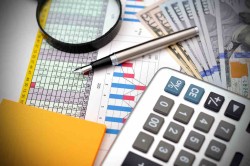 electroCore (NASDAQ:ECOR) released its quarterly earnings results on Monday. The company reported ($0.21) earnings per share (EPS) for the quarter, beating the Zacks' consensus estimate of ($0.38) by $0.17, Fidelity Earnings reports. The business had revenue of $0.39 million during the quarter.
electroCore stock opened at $13.62 on Wednesday. electroCore has a 12-month low of $12.85 and a 12-month high of $20.25.
A number of research firms recently issued reports on ECOR. JMP Securities began coverage on electroCore in a report on Tuesday, July 17th. They issued an "outperform" rating and a $23.00 price target for the company. BTIG Research began coverage on electroCore in a report on Tuesday, July 17th. They issued a "buy" rating and a $20.00 price target for the company.
In other electroCore news, major shareholder Global Health Innovation Merck purchased 166,666 shares of the business's stock in a transaction that occurred on Thursday, June 21st. The stock was acquired at an average cost of $15.00 per share, with a total value of $2,499,990.00. The transaction was disclosed in a legal filing with the Securities & Exchange Commission, which can be accessed through
this hyperlink
.
electroCore Company Profile
electroCore, LLC, a bioelectronic medicine company, engages in developing a range of patient-administered non-invasive vagus nerve stimulation therapies for the treatment of various conditions in neurology, rheumatology, and other fields. It is developing gammaCore, a prescription-only vagus nerve stimulation therapy, for the acute treatment of pain associated with migraine and episodic cluster headache in adults.
Recommended Story: Average Daily Trade Volume – What It Means In Stock Trading
Receive News & Ratings for electroCore Daily - Enter your email address below to receive a concise daily summary of the latest news and analysts' ratings for electroCore and related companies with MarketBeat.com's FREE daily email newsletter.