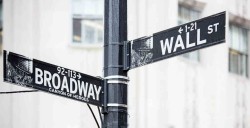 ZCL Composites Inc. (TSE:ZCL) hit a new 52-week low on Tuesday after Raymond James lowered their price target on the stock from C$11.50 to C$10.00. Raymond James currently has an outperform rating on the stock. ZCL Composites traded as low as C$7.24 and last traded at C$7.34, with a volume of 73680 shares trading hands. The stock had previously closed at C$7.52.
In related news, Director Darcy Morris bought 6,100 shares of the firm's stock in a transaction that occurred on Monday, June 4th. The stock was purchased at an average cost of C$9.05 per share, for a total transaction of C$55,205.00. Over the last quarter, insiders purchased 13,900 shares of company stock valued at $124,934.
The business also recently announced a quarterly dividend, which will be paid on Monday, October 15th. Investors of record on Sunday, September 30th will be issued a $0.135 dividend. The ex-dividend date is Thursday, September 27th. This represents a $0.54 dividend on an annualized basis and a yield of 7.41%.
About ZCL Composites
(
TSE:ZCL
)
ZCL Composites Inc designs, manufactures, and supplies fiberglass reinforced plastic (FRP) underground storage tanks in Canada, the United States, and internationally. The company also manufactures and distributes liquid storage systems, including fiberglass storage tanks and related products and accessories; and produces and sells in-situ fiberglass tank and tank lining systems, and three dimensional glass fabric materials.
Read More: How Short Selling Works

Receive News & Ratings for ZCL Composites Daily - Enter your email address below to receive a concise daily summary of the latest news and analysts' ratings for ZCL Composites and related companies with MarketBeat.com's FREE daily email newsletter.