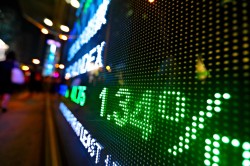 Upwork Inc (NASDAQ:UPWK)'s share price was up 13.1% during trading on Thursday . The stock traded as high as $20.33 and last traded at $19.50. Approximately 1,147,283 shares changed hands during mid-day trading, an increase of 80% from the average daily volume of 637,043 shares. The stock had previously closed at $17.24.
Separately, Guggenheim started coverage on shares of Upwork in a research note on Wednesday. They issued a "buy" rating and a $25.00 price target for the company.
In related news, SVP Hayden Brown sold 54,246 shares of the business's stock in a transaction on Friday, October 5th. The stock was sold at an average price of $13.95, for a total transaction of $756,731.70. The transaction was disclosed in a legal filing with the Securities & Exchange Commission, which is available through this hyperlink.
Upwork Company Profile
(
NASDAQ:UPWK
)
Upwork Inc operates an online platform that connects businesses and freelancers. Its platform comprise freelancers in content marketing, customer service, data science and analytics, graphic design, mobile development, sales, and web development categories. The company was formerly known as Elance-oDesk, Inc and changed its name to Upwork Inc in May 2015.
Featured Article: What are the economic characteristics of a bear market?

Receive News & Ratings for Upwork Daily - Enter your email address below to receive a concise daily summary of the latest news and analysts' ratings for Upwork and related companies with MarketBeat.com's FREE daily email newsletter.