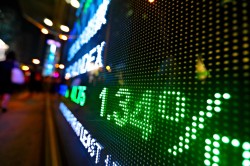 BidaskClub downgraded shares of Neptune Wellness Solutions (NASDAQ:NEPT) (TSE:NTB) from a hold rating to a sell rating in a research report report published on Wednesday.
Shares of NEPT stock remained flat at $$3.83 during trading on Wednesday. The company had a trading volume of 864,113 shares, compared to its average volume of 2,453,539. Neptune Wellness Solutions has a 1-year low of $0.84 and a 1-year high of $5.14.
Neptune Wellness Solutions (NASDAQ:NEPT) (TSE:NTB) last posted its earnings results on Tuesday, August 14th. The biotechnology company reported ($0.04) earnings per share for the quarter. The company had revenue of $4.01 million during the quarter.
A hedge fund recently raised its stake in Neptune Wellness Solutions stock. Bank of Montreal Can increased its holdings in shares of Neptune Wellness Solutions Inc (NASDAQ:NEPT) (TSE:NTB) by 1,763.4% during the second quarter, according to its most recent 13F filing with the Securities and Exchange Commission. The fund owned 41,423 shares of the biotechnology company's stock after acquiring an additional 39,200 shares during the quarter. Bank of Montreal Can owned about 0.05% of Neptune Wellness Solutions worth $128,000 as of its most recent SEC filing. Institutional investors own 13.81% of the company's stock.
About Neptune Wellness Solutions
Neptune Wellness Solutions Inc, a nutrition products company, produces and commercializes nutraceutical products and turnkey solutions primarily for omega-3 softgel capsules and liquids. It offers specialty ingredients, such as MaxSimil, a patented ingredient that enhances the absorption of lipid-based nutraceuticals, and various other marine and seed oils, as well as pet supplements.
Featured Story: Bear Market
Receive News & Ratings for Neptune Wellness Solutions Daily - Enter your email address below to receive a concise daily summary of the latest news and analysts' ratings for Neptune Wellness Solutions and related companies with MarketBeat.com's FREE daily email newsletter.