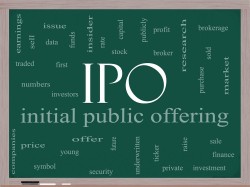 Orchard Rx Ltd. (ORTX) is planning to raise $200 million in an IPO on Wednesday, October 31st, IPO Scoop reports. The company plans to issue 13,300,000 shares at a price of $14.00-$16.00 per share.
The company has a market cap of $1.2 billion.
J.P. Morgan, Goldman Sachs and Cowen served as the underwriters for the IPO and Wedbush PacGrow was co-manager.
Orchard Rx Ltd. provided the following description of their company for its IPO: " We are a commercial-stage, fully-integrated biopharmaceutical company dedicated to transforming the lives of patients with serious and life-threatening rare diseases through autologous ex vivo gene therapies. Our gene therapy approach seeks to transform a patient's own, or autologous, HSCs into a gene-modified drug product to treat the patient's disease through a single administration. We achieve this outcome by utilizing a lentiviral vector to introduce a functional copy of a missing or faulty gene into the patient's autologous HSCs through an ex vivo process, resulting in a drug product that can then be re-introduced into the patient at the bedside. ".
Orchard Rx Ltd. was founded in 2015 and has 100 employees. The company is located at 108 Cannon Street, London EC4N 6EU, United Kingdom and can be reached via phone at +44 (0) 203 384 6700 or on the web at http://www.orchard-tx.com.
Receive News & Ratings for Orchard Rx Ltd. Daily - Enter your email address below to receive a concise daily summary of the latest news and analysts' ratings for Orchard Rx Ltd. and related companies with MarketBeat.com's FREE daily email newsletter.