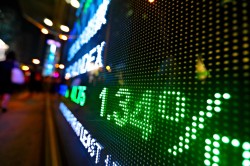 Parallel Mining Corp (CVE:PAL) Director Allan John Fabbro sold 490,000 shares of the stock in a transaction that occurred on Tuesday, October 9th. The shares were sold at an average price of C$0.06, for a total transaction of C$29,400.00.
Shares of Parallel Mining stock opened at C$0.05 on Friday. Parallel Mining Corp has a 52 week low of C$0.03 and a 52 week high of C$0.09.
About Parallel Mining
Parallel Mining Corp. engages in the evaluation, acquisition, exploration, development, and exploitation of base and precious metal properties in Canada and Africa. It holds an option to acquire 100% interests in the Garsay Permit covering an area of 165.74 square kilometers located in the greenstone gold belt; the Sebedougou property covering an area of 100.08 square kilometers situated in the Hounde greenstone belt, Burkina Faso, West Africa; and the Mane property covering an area of 163 square kilometers located in the Kaya-Goren greenstone belt in Ouagadougou, Burkina Faso.
Further Reading: Dividend Aristocrat Index
Receive News & Ratings for Parallel Mining Daily - Enter your email address below to receive a concise daily summary of the latest news and analysts' ratings for Parallel Mining and related companies with MarketBeat.com's FREE daily email newsletter.