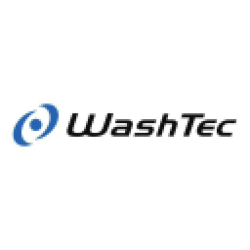 Hauck & Aufhaeuser set a €86.50 ($100.58) price target on WashTec (ETR:WSU) in a report issued on Friday. The firm currently has a buy rating on the stock.
Separately, Warburg Research set a €71.00 ($82.56) price target on WashTec and gave the company a neutral rating in a research note on Friday, July 27th.
WashTec stock traded down €2.80 ($3.26) during midday trading on Friday, reaching €67.30 ($78.26). The company's stock had a trading volume of 28,997 shares, compared to its average volume of 30,458. WashTec has a fifty-two week low of €53.33 ($62.01) and a fifty-two week high of €83.60 ($97.21).
WashTec Company Profile
WashTec AG, through its subsidiaries, provides vehicle washing solutions in Europe, North America, and the Asia Pacific. The company produces, markets, and services a range of wash systems with conventional brushes, rollovers, wash tunnel conveyor systems, cloth washers, and high-pressure water jets for cars, trucks, buses, and other commercial vehicles.
Recommended Story: Trading Penny Stocks

Receive News & Ratings for WashTec Daily - Enter your email address below to receive a concise daily summary of the latest news and analysts' ratings for WashTec and related companies with MarketBeat.com's FREE daily email newsletter.