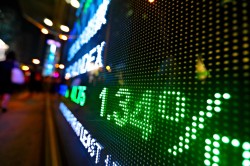 Dimensional Fund Advisors LP boosted its position in shares of Bancorp of New Jersey Inc (NYSEAMERICAN:BKJ) by 23.5% during the 2nd quarter, according to the company in its most recent filing with the SEC. The institutional investor owned 22,777 shares of the financial services provider's stock after purchasing an additional 4,336 shares during the period. Dimensional Fund Advisors LP owned 0.31% of Bancorp of New Jersey worth $403,000 at the end of the most recent reporting period.
Separately, Salzhauer Michael purchased a new position in Bancorp of New Jersey during the 2nd quarter worth approximately $266,000.
Bancorp of New Jersey stock opened at $14.79 on Thursday. Bancorp of New Jersey Inc has a 12 month low of $14.48 and a 12 month high of $18.55.
Bancorp of New Jersey (NYSEAMERICAN:BKJ) last posted its quarterly earnings results on Tuesday, August 7th. The financial services provider reported $0.16 EPS for the quarter. Bancorp of New Jersey had a net margin of 21.20% and a return on equity of 6.60%. The business had revenue of $6.59 million for the quarter.
In related news, Director Anthony Siniscalchi sold 7,500 shares of the company's stock in a transaction on Wednesday, August 29th. The shares were sold at an average price of $16.92, for a total value of $126,900.00. The sale was disclosed in a legal filing with the Securities & Exchange Commission, which is available through this link.
Bancorp of New Jersey Profile
Bancorp of New Jersey, Inc operates as a bank holding company of Bank of New Jersey that provides banking services to individuals, businesses, non-profit organizations, and governmental units. The company offers various deposit products, including interest and noninterest checking, passbook savings, and money market accounts; and time deposits, such as certificates of deposit and individual retirement accounts.
Recommended Story: What are the risks of holding treasury bonds?
Receive News & Ratings for Bancorp of New Jersey Daily - Enter your email address below to receive a concise daily summary of the latest news and analysts' ratings for Bancorp of New Jersey and related companies with MarketBeat.com's FREE daily email newsletter.