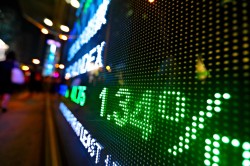 Cantex Mine Development Corp. (CVE:CD) shares were down 29.3% on Tuesday . The company traded as low as C$0.53 and last traded at C$0.53. Approximately 149,793 shares changed hands during trading, an increase of 801% from the average daily volume of 16,632 shares. The stock had previously closed at C$0.75.
About Cantex Mine Development (CVE:CD)
Cantex Mine Development Corp. engages in the acquisition, exploration, and development of mineral properties in Canada, the Republic of Yemen, and the United States. It explores for gold, nickel, copper, cobalt, platinum, palladium, and rhodium deposits. The company's primary project is located in the northwestern part of the Republic of Yemen, where it owns exploration licenses covering an area of approximately 1,583 square kilometers.
Further Reading: How to Invest in the Dividend Aristocrat Index
Receive News & Ratings for Cantex Mine Development Daily - Enter your email address below to receive a concise daily summary of the latest news and analysts' ratings for Cantex Mine Development and related companies with MarketBeat.com's FREE daily email newsletter.