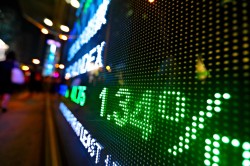 Emx Royalty (NYSEAMERICAN:EMX) was downgraded by equities research analysts at TheStreet from a "c" rating to a "d" rating in a report issued on Tuesday.
Shares of NYSEAMERICAN EMX opened at $1.15 on Tuesday. Emx Royalty has a 1 year low of $0.72 and a 1 year high of $1.47.
An institutional investor recently bought a new position in Emx Royalty stock. LPL Financial LLC acquired a new stake in Emx Royalty Corp (NYSEAMERICAN:EMX) in the third quarter, according to the company in its most recent filing with the SEC. The firm acquired 95,697 shares of the company's stock, valued at approximately $117,000. LPL Financial LLC owned about 0.12% of Emx Royalty at the end of the most recent reporting period.
Emx Royalty Company Profile
EMX Royalty Corporation engages in the acquisition, exploration, and evaluation of mineral properties. It explores for gold, silver, copper, molybdenum, lead, zinc, volcanogenic massive sulfide, and iron deposits. Its principal asset is the Leeville royalty property located in Eureka County, Nevada. The company also holds properties in North America, Turkey, Europe, Australia, and New Zealand.
Read More: Dividend Stocks – Are They Right For You?

Receive News & Ratings for Emx Royalty Daily - Enter your email address below to receive a concise daily summary of the latest news and analysts' ratings for Emx Royalty and related companies with MarketBeat.com's FREE daily email newsletter.