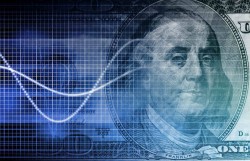 Stock analysts at Goldman Sachs Group began coverage on shares of Capri (NYSE:CPRI) in a research note issued to investors on Friday, The Fly reports. The firm set a "neutral" rating on the stock.
About Capri
Capri Holdings Ltd. engages in the design and distribution of sportswear, accessories, footwear and apparel of branded women's apparel and accessories and men's apparel. The firm operates its business through three segments: Retail, Wholesale and Licensing. The Retail segment operates collection stores, lifestyle stores, including concessions and outlet stores located primarily in the United States, Canada, Europe and Japan.
Featured Article:
Liquidity

Receive News & Ratings for Capri Daily - Enter your email address below to receive a concise daily summary of the latest news and analysts' ratings for Capri and related companies with MarketBeat.com's FREE daily email newsletter.