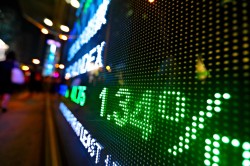 LPL Financial LLC lessened its position in New England Realty Associates LP (NYSEAMERICAN:NEN) by 13.9% in the third quarter, according to the company in its most recent 13F filing with the Securities and Exchange Commission (SEC). The firm owned 9,802 shares of the company's stock after selling 1,582 shares during the period. LPL Financial LLC owned about 0.33% of New England Realty Associates worth $659,000 at the end of the most recent quarter.
Shares of NEN stock opened at $54.98 on Friday. New England Realty Associates LP has a 52 week low of $52.90 and a 52 week high of $73.19.
New England Realty Associates (NYSEAMERICAN:NEN) last announced its earnings results on Thursday, November 8th. The company reported $5.31 EPS for the quarter. The company had revenue of $14.55 million for the quarter.
The firm also recently disclosed a quarterly dividend, which will be paid on Friday, March 29th. Shareholders of record on Friday, March 15th will be paid a $0.32 dividend. This is a boost from New England Realty Associates's previous quarterly dividend of $0.30. The ex-dividend date is Thursday, March 14th. This represents a $1.28 annualized dividend and a yield of 2.33%.
TRADEMARK VIOLATION WARNING: "LPL Financial LLC Has $659,000 Stake in New England Realty Associates LP (NEN)" was reported by Dakota Financial News and is owned by of Dakota Financial News. If you are accessing this report on another website, it was copied illegally and republished in violation of international trademark and copyright legislation. The legal version of this report can be read at https://dakotafinancialnews.com/2019/01/12/lpl-financial-llc-has-659000-stake-in-new-england-realty-associates-lp-nen.html.
New England Realty Associates Profile
New England Realty Associates Limited Partnership engages in acquiring, developing, holding for investment, operating, and selling real estate properties in the United States. It owns and operates various residential apartment buildings, condominium units, and commercial properties located in Massachusetts and New Hampshire.
Recommended Story: Why Dividend Stocks May Be Right for You

Want to see what other hedge funds are holding NEN? Visit HoldingsChannel.com to get the latest 13F filings and insider trades for New England Realty Associates LP (NYSEAMERICAN:NEN).
Receive News & Ratings for New England Realty Associates Daily - Enter your email address below to receive a concise daily summary of the latest news and analysts' ratings for New England Realty Associates and related companies with MarketBeat.com's FREE daily email newsletter.