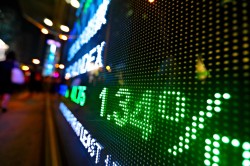 Calian Group Ltd (TSE:CGY) declared a quarterly dividend on Thursday, February 14th, TickerTech reports. Stockholders of record on Tuesday, March 5th will be given a dividend of 0.28 per share on Tuesday, March 5th. This represents a $1.12 dividend on an annualized basis and a dividend yield of 3.83%. The ex-dividend date is Thursday, February 14th.
Shares of TSE CGY traded up C$0.22 on Friday, reaching C$29.28. 3,300 shares of the company traded hands, compared to its average volume of 4,399. Calian Group has a fifty-two week low of C$25.76 and a fifty-two week high of C$33.99. The company has a market cap of $227.50 million and a P/E ratio of 14.14.
Calian Group (TSE:CGY) last posted its quarterly earnings data on Wednesday, November 14th. The company reported C$0.55 EPS for the quarter, beating the Zacks' consensus estimate of C$0.53 by C$0.02. The company had revenue of C$78.73 million for the quarter, compared to analyst estimates of C$79.49 million. On average, analysts expect that Calian Group will post 2.64000002163934 EPS for the current fiscal year.
COPYRIGHT VIOLATION WARNING: This news story was originally published by Dakota Financial News and is the sole property of of Dakota Financial News. If you are accessing this news story on another site, it was stolen and republished in violation of United States and international copyright law. The original version of this news story can be read at https://dakotafinancialnews.com/2019/02/09/calian-group-ltd-cgy-to-issue-0-28-quarterly-dividend.html.
About Calian Group
Calian Group Ltd. engages in the systems engineering, manufacturing, training, information technology, and health care solutions to industries and government in Canada, the United States, and Europe. The company's Systems Engineering division plans, designs, and implements solutions in satellite communications, defense/security, and high-end telecommunications sectors.
Featured Article: Candlestick
Receive News & Ratings for Calian Group Daily - Enter your email address below to receive a concise daily summary of the latest news and analysts' ratings for Calian Group and related companies with MarketBeat.com's FREE daily email newsletter.