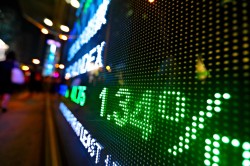 Columbia Financial Inc (NASDAQ:CLBK) EVP Joseph Francis Dempsey, Jr. bought 1,000 shares of the stock in a transaction dated Thursday, February 7th. The stock was bought at an average price of $15.83 per share, with a total value of $15,830.00. The transaction was disclosed in a legal filing with the SEC, which is accessible through the SEC website.
Shares of NASDAQ:CLBK opened at $15.77 on Monday. The company has a quick ratio of 1.07, a current ratio of 1.07 and a debt-to-equity ratio of 0.99. Columbia Financial Inc has a 1-year low of $14.01 and a 1-year high of $17.73.
Columbia Financial (NASDAQ:CLBK) last issued its quarterly earnings results on Thursday, January 31st. The company reported $0.13 earnings per share for the quarter, topping the Zacks' consensus estimate of $0.11 by $0.02. The firm had revenue of $49.78 million during the quarter. Columbia Financial had a net margin of 9.17% and a return on equity of 7.08%.
Large investors have recently modified their holdings of the stock. BlackRock Inc. acquired a new stake in Columbia Financial during the 2nd quarter worth $56,847,000. Bank of America Corp DE acquired a new stake in shares of Columbia Financial in the 2nd quarter worth $130,000. Northern Trust Corp acquired a new stake in shares of Columbia Financial in the 2nd quarter worth $8,936,000. Hudson Capital Management LLC acquired a new stake in shares of Columbia Financial in the 4th quarter worth $178,000. Finally, MetLife Investment Advisors LLC acquired a new stake in shares of Columbia Financial in the 3rd quarter worth $541,000. Hedge funds and other institutional investors own 11.76% of the company's stock.
Several brokerages have recently issued reports on CLBK. Compass Point set a $16.00 target price on shares of Columbia Financial and gave the company a "hold" rating in a report on Saturday, February 2nd. Sandler O'Neill upgraded shares of Columbia Financial from a "hold" rating to a "buy" rating in a research note on Tuesday, October 16th.
ILLEGAL ACTIVITY WARNING: "Insider Buying: Columbia Financial Inc (CLBK) EVP Buys 1,000 Shares of Stock" was originally posted by Dakota Financial News and is the sole property of of Dakota Financial News. If you are accessing this story on another domain, it was illegally copied and republished in violation of US & international copyright & trademark legislation. The legal version of this story can be accessed at https://dakotafinancialnews.com/2019/02/11/insider-buying-columbia-financial-inc-clbk-evp-buys-1000-shares-of-stock.html.
About Columbia Financial
Columbia Financial, Inc operates as a bank holding company for Columbia Bank that provides banking products and services in the United States. The company offers non-interest bearing demand deposits, such as individual checking and commercial checking accounts; interest-bearing demand accounts comprising interest checking accounts and municipal accounts; and savings accounts, money market accounts, and certificates of deposit.
Featured Article: What are trading strategies for the 52-week high/low?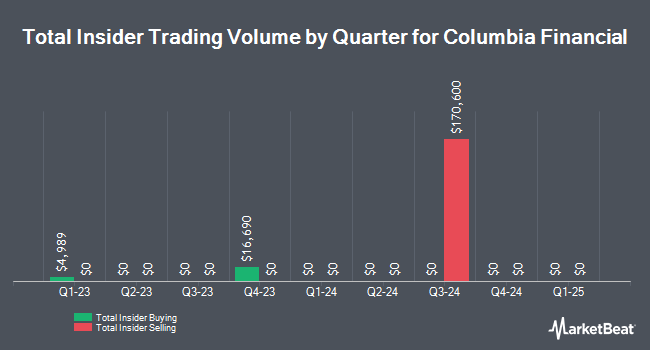 Receive News & Ratings for Columbia Financial Daily - Enter your email address below to receive a concise daily summary of the latest news and analysts' ratings for Columbia Financial and related companies with MarketBeat.com's FREE daily email newsletter.