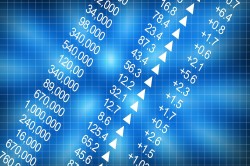 Stealth BioTherapeutics (MITO) plans to raise $81 million in an initial public offering on Friday, February 15th, IPO Scoop reports. The company plans to issue 6,200,000 shares at a price of $12.00-$14.00 per share.
Stealth BioTherapeutics has a market-cap of $429.2 million.
Jefferies, Evercore ISI and BMO Capital Markets acted as the underwriters for the IPO and Nomura was co-manager.
Stealth BioTherapeutics provided the following description of their company for its IPO: " We are a clinical-stage biotechnology company focused on the discovery, development and commercialization of novel therapies for diseases involving mitochondrial dysfunction. Mitochondria, found in nearly every cell in the body, are the body's main source of energy production and are critical for normal organ function. Dysfunctional mitochondria characterize a number of rare genetic diseases, collectively known as primary mitochondrial diseases, and are also involved in many common age-related diseases. ".
Stealth BioTherapeutics was founded in 2006 and has 57 employees. The company is located at 275 Grove Street, Suite 3-107, Newton, MA 02466, US and can be reached via phone at (617) 600-6888 or on the web at http://www.stealthbt.com.
Receive News & Ratings for Stealth BioTherapeutics Daily - Enter your email address below to receive a concise daily summary of the latest news and analysts' ratings for Stealth BioTherapeutics and related companies with MarketBeat.com's FREE daily email newsletter.