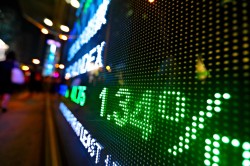 Intertape Polymer Group (OTCMKTS:ITPOF) released its quarterly earnings data on Wednesday. The industrial products company reported $0.24 earnings per share (EPS) for the quarter, missing the consensus estimate of $0.26 by ($0.02), Morningstar.com reports. The company had revenue of $287.66 million during the quarter. Intertape Polymer Group had a net margin of 5.97% and a return on equity of 19.09%. Intertape Polymer Group updated its FY 2019 guidance to EPS.
Shares of ITPOF traded down $0.04 during mid-day trading on Thursday, hitting $14.10. The company's stock had a trading volume of 690 shares, compared to its average volume of 1,071. Intertape Polymer Group has a 52-week low of $10.91 and a 52-week high of $16.83. The stock has a market capitalization of $827.14 million, a PE ratio of 16.03 and a beta of 1.32. The company has a debt-to-equity ratio of 1.85, a quick ratio of 1.18 and a current ratio of 2.43.
WARNING: This article was originally reported by Dakota Financial News and is the property of of Dakota Financial News. If you are viewing this article on another site, it was copied illegally and republished in violation of United States & international copyright and trademark laws. The legal version of this article can be read at https://dakotafinancialnews.com/2019/03/14/intertape-polymer-group-itpof-issues-quarterly-earnings-results-misses-estimates-by-0-02-eps.html.
Intertape Polymer Group Company Profile
Intertape Polymer Group Inc, together with its subsidiaries, operates in the packaging industry in Canada, the United States, and internationally. It develops, manufactures, and sells various paper and film based pressure sensitive and water activated tapes, polyethylene and specialized polyolefin films, woven coated fabrics, and complementary packaging systems for industrial and retail use.
Featured Story: Preferred Stock
Receive News & Ratings for Intertape Polymer Group Daily - Enter your email address below to receive a concise daily summary of the latest news and analysts' ratings for Intertape Polymer Group and related companies with MarketBeat.com's FREE daily email newsletter.