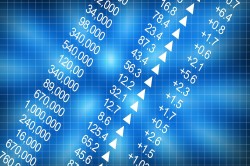 8i Enterprises Acquisition (JFKKU) plans to raise $50 million in an IPO on Wednesday, March 27th, IPO Scoop reports. The company plans to issue 5,000,000 shares at a price of $10.00 per share.
The company has a market-cap of $64.7 million.
Chardan acted as the underwriter for the IPO.
8i Enterprises Acquisition provided the following description of their company for its IPO: " 8i Enterprises Acquisition Corp is a British Virgin Islands business company incorporated as a blank check company for the purpose of entering into a merger, share exchange, asset acquisition, share purchase, recapitalization, reorganization or similar business combination with one or more businesses or entities. Our efforts to identify a prospective target business will not be limited to a particular industry or geographic region, although the Company intends to focus on operating businesses in Asia. ".
8i Enterprises Acquisition was founded in 2019 and has 0 employees. The company is located at 6 Eu Tong Sen Street, #08-13 The Central, Singapore 059817 and can be reached via phone at +65 67880388.
Receive News & Ratings for 8i Enterprises Acquisition Daily - Enter your email address below to receive a concise daily summary of the latest news and analysts' ratings for 8i Enterprises Acquisition and related companies with MarketBeat.com's FREE daily email newsletter.