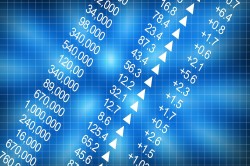 Applied Therapeutics (APLT) plans to raise $60 million in an initial public offering (IPO) on Thursday, May 9th, IPO Scoop reports. The company will issue 4,000,000 shares at $14.00-$16.00 per share.
The company has a market-cap of $255.8 million.
Citigroup, Cowen and UBS Investment Bank served as the underwriters for the IPO and Baird was co-manager.
Applied Therapeutics provided the following description of their company for its IPO: " We are a clinical-stage biopharmaceutical company developing a pipeline of novel product candidates against validated molecular targets in indications of high unmet medical need. We focus on molecules and pathways whose role in the disease process is well known based on prior research, but have previously failed to yield successful products due to poor efficacy and tolerability. Our unique approach to drug development leverages recent technological advances to design improved drugs, employs early use of biomarkers to confirm biological activity and focuses on abbreviated regulatory pathways. Our first molecular target is aldose reductase, or AR, an enzyme that converts glucose to sorbitol under oxidative stress conditions, and is implicated in multiple diseases. ".
Applied Therapeutics was founded in 2015 and has 9 employees. The company is located at 340 Madison Avenue, 19th Floor, New York, NY 10173, US and can be reached via phone at (212) 220-9226 or on the web at http://www.appliedtherapeutics.com.
Receive News & Ratings for Applied Therapeutics Daily - Enter your email address below to receive a concise daily summary of the latest news and analysts' ratings for Applied Therapeutics and related companies with MarketBeat.com's FREE daily email newsletter.