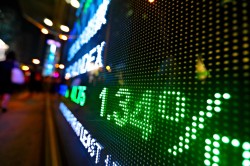 Vislink Technologies (NASDAQ:VISL) is scheduled to announce its earnings results after the market closes on Wednesday, May 15th.
Vislink Technologies (NASDAQ:VISL) last released its earnings results on Monday, April 1st. The company reported ($0.10) earnings per share for the quarter. The firm had revenue of $10.81 million for the quarter. Vislink Technologies had a negative return on equity of 52.54% and a negative net margin of 39.99%.
Vislink Technologies stock opened at $0.24 on Monday. The firm has a market cap of $5.31 million, a price-to-earnings ratio of -0.79 and a beta of 0.87. The company has a debt-to-equity ratio of 0.57, a current ratio of 1.74 and a quick ratio of 0.71. Vislink Technologies has a fifty-two week low of $0.22 and a fifty-two week high of $0.92.
TRADEMARK VIOLATION WARNING: This piece was posted by Dakota Financial News and is the property of of Dakota Financial News. If you are accessing this piece on another publication, it was illegally copied and republished in violation of United States & international copyright and trademark law. The legal version of this piece can be accessed at https://dakotafinancialnews.com/2019/05/13/vislink-technologies-visl-scheduled-to-post-quarterly-earnings-on-wednesday.html.
About Vislink Technologies
Vislink Technologies, Inc engages in the design, manufacture, and deployment of end-to-end live video communications solutions worldwide. The company designs, develops, and distributes TV news and broadcast microwave video systems under the IMT brand for broadcast, sports/entertainment/education, public safety, and defense markets, as well as provides engineering, integration, installation and commissioning services.
Recommended Story: Municipal Bonds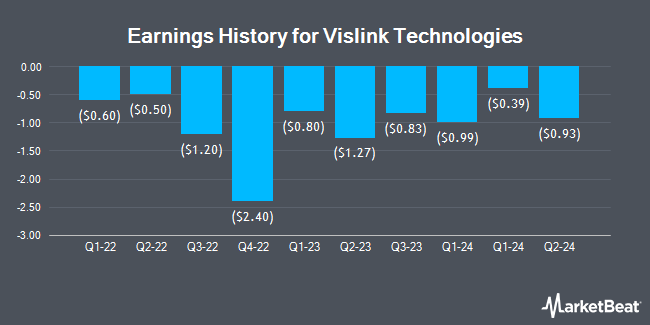 Receive News & Ratings for Vislink Technologies Daily - Enter your email address below to receive a concise daily summary of the latest news and analysts' ratings for Vislink Technologies and related companies with MarketBeat.com's FREE daily email newsletter.