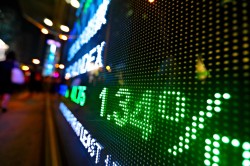 Innergex Renewable Energy (OTCMKTS:INGXF) announced its earnings results on Tuesday. The company reported ($0.09) EPS for the quarter, Morningstar.com reports. The firm had revenue of $95.09 million during the quarter. Innergex Renewable Energy had a net margin of 5.77% and a return on equity of 3.45%.
OTCMKTS INGXF traded down $0.05 during trading hours on Wednesday, reaching $10.15. 2,365 shares of the company were exchanged, compared to its average volume of 2,919. Innergex Renewable Energy has a 1 year low of $8.50 and a 1 year high of $11.19. The company has a market capitalization of $1.41 billion, a PE ratio of 70.20 and a beta of 0.74.
The business also recently disclosed a quarterly dividend, which was paid on Monday, April 15th. Investors of record on Friday, March 29th were issued a dividend of $0.133 per share. This represents a $0.53 dividend on an annualized basis and a yield of 5.24%. The ex-dividend date of this dividend was Thursday, March 28th. This is an increase from Innergex Renewable Energy's previous quarterly dividend of $0.13.
Separately,
ValuEngine
downgraded shares of Innergex Renewable Energy from a "buy" rating to a "hold" rating in a report on Monday, April 15th.
COPYRIGHT VIOLATION NOTICE: "Innergex Renewable Energy (INGXF) Posts Quarterly Earnings Results" was first published by Dakota Financial News and is owned by of Dakota Financial News. If you are viewing this news story on another domain, it was illegally stolen and reposted in violation of international trademark and copyright legislation. The original version of this news story can be read at https://dakotafinancialnews.com/2019/05/15/innergex-renewable-energy-ingxf-posts-quarterly-earnings-results.html.
Innergex Renewable Energy Company Profile
Innergex Renewable Energy, Inc engages in the development, acquisition, and operations of run-of-river hydroelectric facilities, wind farms, solar photovoltaic farms, and geothermal power generation plants. It operates through the following segments: Hydroelectric Generation, Wind Power Generation, Solar Power Generation, and Site Development.
Read More: How can you know how many shares are floating?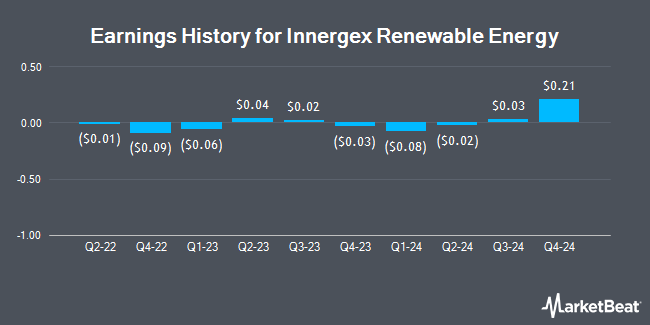 Receive News & Ratings for Innergex Renewable Energy Daily - Enter your email address below to receive a concise daily summary of the latest news and analysts' ratings for Innergex Renewable Energy and related companies with MarketBeat.com's FREE daily email newsletter.