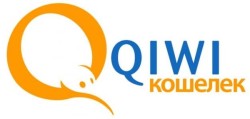 Qiwi (NASDAQ:QIWI) released its earnings results on Thursday. The credit services provider reported $0.41 EPS for the quarter, beating the Thomson Reuters' consensus estimate of $0.27 by $0.14, MarketWatch Earnings reports. The firm had revenue of $82.90 million for the quarter. Qiwi had a return on equity of 17.23% and a net margin of 12.20%. Qiwi updated its FY 2019 guidance to EPS.
Shares of Qiwi stock opened at $15.72 on Friday. Qiwi has a 12-month low of $11.61 and a 12-month high of $19.29. The company has a market cap of $974.29 million, a PE ratio of 16.38 and a beta of 1.52.
QIWI has been the topic of several research reports. Zacks Investment Research upgraded Qiwi from a "strong sell" rating to a "hold" rating in a research note on Friday, January 25th. BidaskClub upgraded Qiwi from a "buy" rating to a "strong-buy" rating in a research note on Saturday, February 2nd. ValuEngine upgraded Qiwi from a "sell" rating to a "hold" rating in a research note on Monday, February 4th. JPMorgan Chase & Co. cut Qiwi from an "overweight" rating to a "neutral" rating and cut their target price for the company from $25.00 to $19.00 in a research note on Wednesday, February 13th. Finally, TheStreet upgraded Qiwi from a "c+" rating to a "b-" rating in a research note on Thursday, March 21st. Two research analysts have rated the stock with a sell rating, two have assigned a hold rating and two have issued a buy rating to the stock. The stock has an average rating of "Hold" and a consensus price target of $18.00.
ILLEGAL ACTIVITY WARNING: This piece of content was originally published by Dakota Financial News and is the sole property of of Dakota Financial News. If you are reading this piece of content on another website, it was stolen and republished in violation of United States and international copyright and trademark law. The legal version of this piece of content can be accessed at https://dakotafinancialnews.com/2019/05/18/qiwi-qiwi-announces-quarterly-earnings-results-2.html.
About Qiwi
Qiwi plc, together with its subsidiaries, operates electronic online payment systems primarily in the Russian Federation, Kazakhstan, Moldova, Belarus, Romania, the United Arab Emirates, and internationally. The company offers payment services across online, mobile, and physical channels through a network of approximately 109,000 kiosks and 43,000 terminals that run its proprietary software.
Further Reading: Return on Investment (ROI) Defined, Explained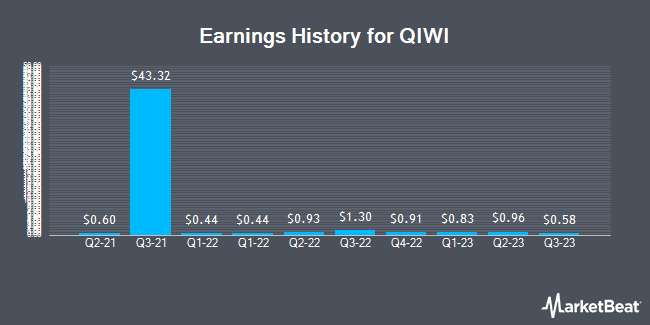 Receive News & Ratings for Qiwi Daily - Enter your email address below to receive a concise daily summary of the latest news and analysts' ratings for Qiwi and related companies with MarketBeat.com's FREE daily email newsletter.