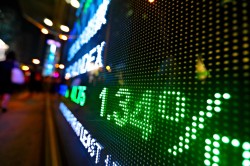 Magal Security Systems (NASDAQ:MAGS) is set to announce its earnings results before the market opens on Tuesday, May 21st.
Magal Security Systems (NASDAQ:MAGS) last issued its quarterly earnings data on Wednesday, March 27th. The industrial products company reported ($0.01) earnings per share (EPS) for the quarter. The business had revenue of $26.11 million for the quarter. Magal Security Systems had a return on equity of 3.55% and a net margin of 3.18%.
Shares of NASDAQ MAGS opened at $5.01 on Friday. The company has a market cap of $116.31 million, a PE ratio of 45.91 and a beta of 1.31. Magal Security Systems has a 12-month low of $3.88 and a 12-month high of $5.91.
COPYRIGHT VIOLATION WARNING: "Magal Security Systems (MAGS) to Release Earnings on Tuesday" was originally reported by Dakota Financial News and is owned by of Dakota Financial News. If you are accessing this article on another website, it was illegally stolen and republished in violation of U.S. and international copyright law. The legal version of this article can be viewed at https://dakotafinancialnews.com/2019/05/19/magal-security-systems-mags-to-release-earnings-on-tuesday.html.
About Magal Security Systems
Magal Security Systems Ltd. develops, manufactures, markets, and sells perimeter intrusion detection sensors, physical barriers, video analytics and video management systems, and cyber security products and systems worldwide. It operates through three segments: Perimeter Products, Turnkey Projects, and Video and Cyber Security.
Further Reading: How to read a candlestick chart

Receive News & Ratings for Magal Security Systems Daily - Enter your email address below to receive a concise daily summary of the latest news and analysts' ratings for Magal Security Systems and related companies with MarketBeat.com's FREE daily email newsletter.