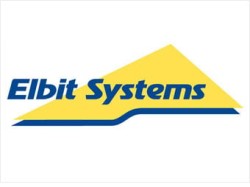 Elbit Systems (NASDAQ:ESLT) will post its quarterly earnings results before the market opens on Tuesday, May 28th.
Elbit Systems (NASDAQ:ESLT) last issued its quarterly earnings data on Tuesday, March 19th. The aerospace company reported $1.91 earnings per share for the quarter. The company had revenue of $1.08 billion for the quarter. Elbit Systems had a net margin of 5.61% and a return on equity of 14.47%.
Shares of ESLT opened at $139.03 on Tuesday. The stock has a market capitalization of $5.97 billion, a PE ratio of 22.37 and a beta of 0.87. Elbit Systems has a fifty-two week low of $109.81 and a fifty-two week high of $146.50. The company has a debt-to-equity ratio of 0.28, a quick ratio of 0.73 and a current ratio of 1.13.
Separately, BidaskClub raised shares of Elbit Systems from a "hold" rating to a "buy" rating in a research report on Thursday, April 11th.
WARNING: "Elbit Systems (ESLT) to Release Earnings on Tuesday" was originally published by Dakota Financial News and is the sole property of of Dakota Financial News. If you are reading this report on another publication, it was copied illegally and republished in violation of United States and international trademark and copyright laws. The legal version of this report can be viewed at https://dakotafinancialnews.com/2019/05/21/elbit-systems-eslt-to-release-earnings-on-tuesday.html.
About Elbit Systems
Elbit Systems Ltd. develops and supplies a range of airborne, land, and naval systems and products for defense, homeland security, and commercial aviation applications worldwide. The company offers military aircraft and helicopter systems; commercial aviation systems and aero structures; unmanned aircraft systems and unmanned surface vessels; electro-optic and countermeasures systems; land vehicle systems; command, control, communications, computer, and intelligence systems; electronic warfare and signal intelligence systems; and commercial cyber security products.
Featured Story: What Factors Can Affect Return on Equity?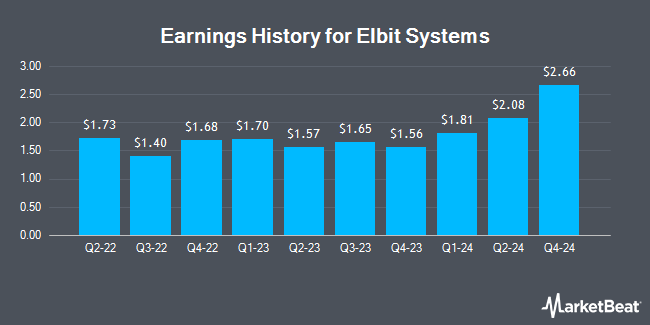 Receive News & Ratings for Elbit Systems Daily - Enter your email address below to receive a concise daily summary of the latest news and analysts' ratings for Elbit Systems and related companies with MarketBeat.com's FREE daily email newsletter.