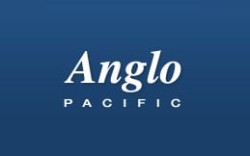 Anglo Pacific Group (LON:APF) had its price target increased by Peel Hunt from GBX 213 ($2.78) to GBX 235 ($3.07) in a research report released on Wednesday, ThisIsMoney.Co.Uk reports. They currently have a buy rating on the stock.
Separately, Berenberg Bank reiterated a buy rating and issued a GBX 3,620 ($47.30) price target on shares of Bellway in a report on Wednesday, April 3rd.
Anglo Pacific Group stock opened at GBX 208 ($2.72) on Wednesday. The company has a debt-to-equity ratio of 3.81, a quick ratio of 2.16 and a current ratio of 2.21. The stock has a market capitalization of $377.46 million and a price-to-earnings ratio of 13.08. The business's fifty day moving average is GBX 210.53. Anglo Pacific Group has a twelve month low of GBX 123.50 ($1.61) and a twelve month high of GBX 229 ($2.99).
Anglo Pacific Group Company Profile
Anglo Pacific Group plc operates as a natural resources royalty company. The company, together with its subsidiaries, engages in securing natural resources royalties by acquisition and through investment in mining and exploration interests in coking and thermal coal, vanadium, gold, uranium, anthracite, nickel-cobalt, chromite, iron ore, copper, and silver.
See Also: The Discount Rate – What You Need to Know
Receive News & Ratings for Anglo Pacific Group Daily - Enter your email address below to receive a concise daily summary of the latest news and analysts' ratings for Anglo Pacific Group and related companies with MarketBeat.com's FREE daily email newsletter.