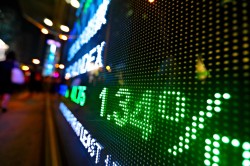 Raymond James reissued their sell rating on shares of Bellatrix Exploration (OTCMKTS:BXEFD) in a research note released on Thursday, TipRanks reports.
OTCMKTS:BXEFD opened at $0.62 on Thursday. Bellatrix Exploration has a one year low of $0.57 and a one year high of $6.24. The company has a debt-to-equity ratio of 0.56, a quick ratio of 0.44 and a current ratio of 0.44. The firm has a market capitalization of $23.33 million, a price-to-earnings ratio of -0.03 and a beta of 0.85.
Bellatrix Exploration (OTCMKTS:BXEFD) last posted its quarterly earnings results on Wednesday, May 15th. The company reported ($2.16) EPS for the quarter. Bellatrix Exploration had a negative net margin of 66.96% and a negative return on equity of 20.92%. The business had revenue of $50.10 million during the quarter.
About Bellatrix Exploration
Bellatrix Exploration Ltd., an oil and gas company, engages in the acquisition, exploration, development, and production of oil and natural gas reserves in west central Alberta, British Columbia, and Saskatchewan in Canada. It primarily focuses on developing its two core resource plays, the Cardium and the Spirit River in Western Canada.
See Also: How does equity income fit into an investing strategy?
Receive News & Ratings for Bellatrix Exploration Daily - Enter your email address below to receive a concise daily summary of the latest news and analysts' ratings for Bellatrix Exploration and related companies with MarketBeat.com's FREE daily email newsletter.