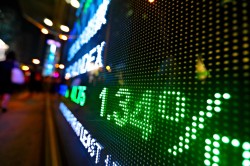 Rivernorth Opportunities Fund Inc (NYSE:RIV) announced a dividend on Friday, July 12th, NASDAQ reports. Investors of record on Thursday, August 15th will be given a dividend of 0.17 per share on Friday, August 30th. The ex-dividend date is Wednesday, August 14th.
Shares of NYSE RIV opened at $16.97 on Tuesday. The firm has a 50-day moving average of $17.22. Rivernorth Opportunities Fund has a 52-week low of $14.20 and a 52-week high of $20.04.
In other news, insider Rivernorth Capital Management, sold 5,471 shares of Rivernorth Opportunities Fund stock in a transaction dated Thursday, June 6th. The shares were sold at an average price of $16.91, for a total value of $92,514.61. The sale was disclosed in a document filed with the SEC, which is accessible through the SEC website. In the last quarter, insiders sold 42,338 shares of company stock worth $731,412.
Rivernorth Opportunities Fund Company Profile
There is no company description available for RiverNorth Opportunities.
Recommended Story: Buy-Side Analysts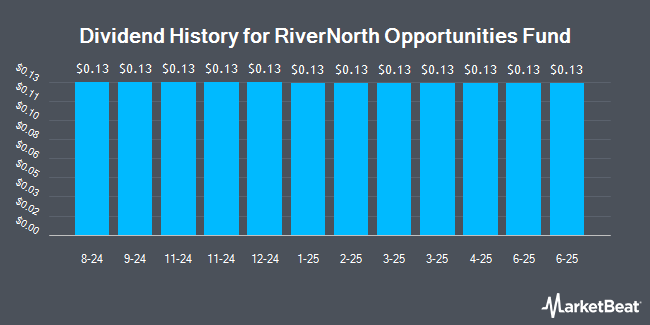 Receive News & Ratings for Rivernorth Opportunities Fund Daily - Enter your email address below to receive a concise daily summary of the latest news and analysts' ratings for Rivernorth Opportunities Fund and related companies with MarketBeat.com's FREE daily email newsletter.