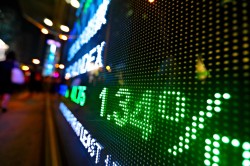 Laramide Resources Ltd. (TSE:LAM) Director John Geoffrey Booth acquired 150,000 shares of the firm's stock in a transaction that occurred on Wednesday, August 21st. The shares were bought at an average price of C$0.25 per share, with a total value of C$37,500.00. Following the acquisition, the director now directly owns 1,465,909 shares in the company, valued at C$366,477.25.
LAM traded up C$0.01 on Thursday, reaching C$0.25. 49,820 shares of the company traded hands, compared to its average volume of 186,135. Laramide Resources Ltd. has a one year low of C$0.21 and a one year high of C$0.52. The company has a quick ratio of 0.06, a current ratio of 0.10 and a debt-to-equity ratio of 13.08. The company has a market cap of $32.48 million and a P/E ratio of -7.14. The firm has a fifty day simple moving average of C$0.26 and a two-hundred day simple moving average of C$0.34.
Laramide Resources Company Profile
Laramide Resources Ltd. explores for and develops uranium projects in Australia and the United States. Its flagship project is the Westmoreland property located in Queensland, Australia. The company also holds a 100% interest in the Murphy Uranium Tenements in the Northern Territory of Australia. Laramide Resources Ltd.
Featured Article: Strike Price
Receive News & Ratings for Laramide Resources Daily - Enter your email address below to receive a concise daily summary of the latest news and analysts' ratings for Laramide Resources and related companies with MarketBeat.com's FREE daily email newsletter.