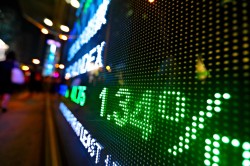 JPMorgan Chase & Co. began coverage on shares of Intercorp Financial (NYSE:IFS) in a research note released on Tuesday, Briefing.com Automated Import reports. The firm issued an overweight rating and a $54.00 target price on the stock.
Separately, Bank of America began coverage on Intercorp Financial in a research note on Tuesday, August 13th. They issued a buy rating and a $59.00 price target for the company.
Shares of Intercorp Financial stock traded up $0.20 on Tuesday, hitting $41.31. The company's stock had a trading volume of 35 shares. Intercorp Financial has a 1 year low of $37.71 and a 1 year high of $47.46.
About Intercorp Financial
Intercorp Financial Services, Inc is a holding company, which engages in the provision of financial services. Through its subsidiaries, it operates through the following business segments: Banking, Insurance, and Wealth Management. The Banking segment provides a range of retail banking and commercial banking products, and services to individuals, large companies, and small and medium enterprises.
Read More: Trading signals using Bollinger bands
Receive News & Ratings for Intercorp Financial Daily - Enter your email address below to receive a concise daily summary of the latest news and analysts' ratings for Intercorp Financial and related companies with MarketBeat.com's FREE daily email newsletter.