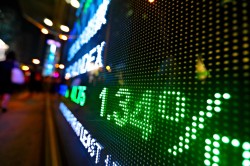 Mentor Capital Inc (OTCMKTS:MNTR) CEO Chester Billingsley sold 208,000 shares of the company's stock in a transaction that occurred on Tuesday, September 24th. The shares were sold at an average price of $0.19, for a total transaction of $39,520.00.
Shares of MNTR stock remained flat at $$0.18 during trading on Wednesday. 27,918 shares of the company were exchanged, compared to its average volume of 33,501. The company has a current ratio of 3.70, a quick ratio of 3.70 and a debt-to-equity ratio of 0.10. The stock has a 50-day moving average price of $0.21 and a 200-day moving average price of $0.33. Mentor Capital Inc has a 12 month low of $0.15 and a 12 month high of $0.88.
About Mentor Capital
Mentor Capital, Inc is a private equity firm specializing in acquisitions and emerging growth investments. The firm provides passive equity funding and liquidity to smaller companies and owners in the medical, marijuana and social use cannabis companies. It invests in shelf IPO's and public and private companies and seeks to provide public market access to owners of small private companies.
Featured Article: How Do Front-End Loads Impact an Investment?