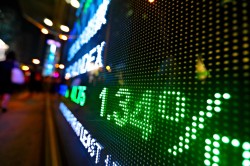 American Resources (NASDAQ:AREC)'s stock had its "buy" rating restated by Maxim Group in a report issued on Wednesday, AnalystRatings.com reports. They presently have a $1.50 price objective on the stock. Maxim Group's price target indicates a potential upside of 150.00% from the stock's current price.
Shares of AREC traded down $0.03 during trading hours on Wednesday, hitting $0.60. The stock had a trading volume of 90,000 shares, compared to its average volume of 40,397. The company has a debt-to-equity ratio of 0.45, a quick ratio of 0.12 and a current ratio of 0.12. American Resources has a 1-year low of $0.48 and a 1-year high of $14.00.
About American Resources
American Resources Corporation engages in the extraction, processing, transportation, and selling of metallurgical coal and pulverized coal injection for the steel making process. The company also provides high-BTU, low sulfur, and low moisture bituminous coal used for various industries, including industrial customers; and specialty products and thermal coal that is used for electricity generation.
Featured Article: How to Trade Using Analysts Ratings
Receive News & Ratings for American Resources Daily - Enter your email address below to receive a concise daily summary of the latest news and analysts' ratings for American Resources and related companies with MarketBeat.com's FREE daily email newsletter.