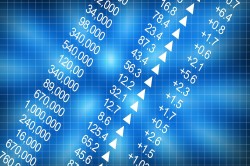 YayYo (YAYO) expects to raise $10 million in an initial public offering on the week of November 4th, IPO Scoop reports. The company plans to issue 2,500,000 shares at a price of $4.00 per share.
In the last year, YayYo generated $5.7 million in revenue and had a net loss of $10 million. The company has a market cap of $117.2 million.
Aegis Capital and WestPark Capital acted as the underwriters for the IPO.
YayYo provided the following description of their company for its IPO: " The Company is a holding company operating through its wholly owned subsidiaries, including Distinct Cars, LLC, a Delaware limited liability company ("Distinct Cars"), Savvy LLC, a Delaware limited liability company ("Savvy"), Rideyayyo LLC, a Delaware limited liability company ("Rideyayyo") and Rideshare Car Rentals LLC, a Delaware limited liability company ("Rideshare"). Until June 30, 2017, we were focused on the development and commercialization of a single sign-on metasearch "ridesharing" application for smartphone users that seeks to provide price comparison and bookings of available ridesharing and taxi services along with select limousine and other public and/or private transportation services ("Metasearch App"). ".
YayYo was founded in 2016 and has 24 employees. The company is located at 433 N. Camden Drive, Suite 600, Beverly Hills, CA 90210, US and can be reached via phone at (310) 926-2643 or on the web at https://yayyo.com.
Receive News & Ratings for YayYo Daily - Enter your email address below to receive a concise daily summary of the latest news and analysts' ratings for YayYo and related companies with MarketBeat.com's FREE daily email newsletter.