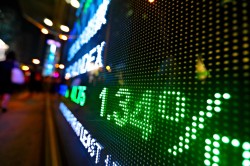 Royal Bank of Canada lowered its stake in shares of Entree Resources Ltd (NYSEAMERICAN:EGI) (TSE:ETG) by 2.7% in the second quarter, Holdings Channel reports. The institutional investor owned 2,434,295 shares of the basic materials company's stock after selling 66,454 shares during the quarter. Royal Bank of Canada's holdings in Entree Resources were worth $791,000 as of its most recent SEC filing.
Entree Resources stock remained flat at $$0.18 during mid-day trading on Friday. 165,388 shares of the company's stock were exchanged, compared to its average volume of 173,542. Entree Resources Ltd has a 1 year low of $0.18 and a 1 year high of $0.46.
Entree Resources (NYSEAMERICAN:EGI) (TSE:ETG) last released its quarterly earnings data on Thursday, August 8th. The basic materials company reported ($0.01) EPS for the quarter.
About Entree Resources
Entrée Resources Ltd., an exploration stage company, engages in the exploration of mineral resource properties located in Mongolia, Peru, Australia, and Canada. Its principal property is the Entrée/Oyu Tolgoi joint venture property comprising Hugo North Extension copper-gold porphyry deposit and the Heruga copper-gold-molybdenum porphyry deposit located in Mongolia.
Featured Story: What does it mean to hold a stock in street name?
Want to see what other hedge funds are holding EGI? Visit HoldingsChannel.com to get the latest 13F filings and insider trades for Entree Resources Ltd (NYSEAMERICAN:EGI) (TSE:ETG).
Receive News & Ratings for Entree Resources Daily - Enter your email address below to receive a concise daily summary of the latest news and analysts' ratings for Entree Resources and related companies with MarketBeat.com's FREE daily email newsletter.