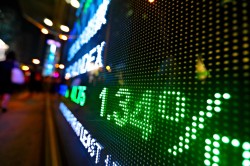 Sculptor Capital Management (NYSE:SCU) declared a dividend on Thursday, November 7th, Fidelity reports. Stockholders of record on Monday, November 18th will be given a dividend of 0.03 per share on Monday, November 25th. The ex-dividend date is Friday, November 15th.
SCU opened at $16.98 on Friday. The company has a market capitalization of $949.61 million, a PE ratio of 14.51 and a beta of 1.06. The company's 50 day simple moving average is $18.12. Sculptor Capital Management has a one year low of $8.60 and a one year high of $25.49. The company has a debt-to-equity ratio of 3.08, a quick ratio of 2.26 and a current ratio of 2.26.
A number of research firms have weighed in on SCU. Zacks Investment Research upgraded Sculptor Capital Management from a "hold" rating to a "strong-buy" rating and set a $20.00 target price for the company in a report on Wednesday, October 9th. ValuEngine lowered Sculptor Capital Management from a "sell" rating to a "strong sell" rating in a report on Friday.
In other Sculptor Capital Management news, insider David Michael Levine sold 2,801 shares of the company's stock in a transaction on Monday, September 16th. The stock was sold at an average price of $22.14, for a total transaction of $62,014.14. 60.59% of the stock is owned by corporate insiders.
Sculptor Capital Management Company Profile
Sculptor Capital Management, Inc is a publicly owned hedge fund sponsor. The firm provides investment advisory services to its clients. It primarily caters to institutional investors, which include pension funds, fund-of-funds, foundations and endowments, corporations and other institutions, private banks and family offices.
Featured Article: Calculating net profit and net profit margin ratio
Receive News & Ratings for Sculptor Capital Management Daily - Enter your email address below to receive a concise daily summary of the latest news and analysts' ratings for Sculptor Capital Management and related companies with MarketBeat.com's FREE daily email newsletter.