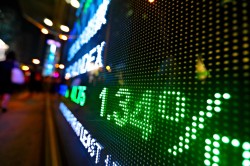 Pershimex Resources (CVE:PRO) had its price objective decreased by analysts at National Bank Financial from C$0.50 to C$0.40 in a research note issued on Thursday, BayStreet.CA reports. The firm currently has an "outperform" rating on the mining company's stock.
The company has a market cap of $4.25 million and a P/E ratio of -6.67. Pershimex Resources has a 52-week low of C$0.03 and a 52-week high of C$0.06. The firm's 50 day moving average price is C$0.04 and its 200 day moving average price is C$0.04.
In other news, Director Roger Bureau bought 10,000 shares of the stock in a transaction dated Saturday, October 19th. The stock was purchased at an average cost of C$4.00 per share, for a total transaction of C$40,000.00. Following the transaction, the director now owns 10,969,333 shares of the company's stock, valued at C$43,877,332. Insiders have bought a total of 25,000 shares of company stock valued at $40,575 over the last quarter.
About Pershimex Resources
Pershimex Resources Corporation engages in the exploration and evaluation of mineral resource properties in Canada. The company primarily explores for gold deposits. It holds interests in the Malartic property, which includes 6 block of contiguous claims; the Forsan property with 27 claims covering an area of 8 square kilometers; and the Belleterre project that consists of the Blondeau-Guillet and Chevrier properties.
Featured Article: Profit Margin
Receive News & Ratings for Pershimex Resources Daily - Enter your email address below to receive a concise daily summary of the latest news and analysts' ratings for Pershimex Resources and related companies with MarketBeat.com's FREE daily email newsletter.