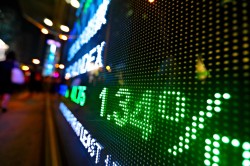 Pacific Energy Limited (ASX:PEA) declared a interim dividend on Monday, November 18th, MarketIndexAU reports. Investors of record on Monday, December 2nd will be given a dividend of 0.065 per share on Monday, December 2nd. This represents a dividend yield of 6.07%. The ex-dividend date is Wednesday, November 20th. This is an increase from Pacific Energy's previous interim dividend of $0.01.
Shares of PEA stock traded up A$0.01 ($0.01) during trading on Monday, hitting A$1.07 ($0.76). The company had a trading volume of 316,057 shares, compared to its average volume of 306,595. The company has a quick ratio of 0.59, a current ratio of 0.63 and a debt-to-equity ratio of 39.15. The stock's 50-day moving average is A$1.08 and its two-hundred day moving average is A$0.82. The stock has a market capitalization of $460.20 million and a price-to-earnings ratio of 18.77. Pacific Energy has a 52 week low of A$0.53 ($0.38) and a 52 week high of A$1.13 ($0.80).
Pacific Energy Company Profile
Pacific Energy Limited, together with its subsidiaries, develops, builds, operates, and manages electricity generation facilities in Australia. It owns and operates approximately 40 power stations with a total power generation capacity of 400 MW utilizing gas, diesel, dual fuel, or water. The company is based in Landsdale, Australia.
See Also: What is the LIBOR?

Receive News & Ratings for Pacific Energy Daily - Enter your email address below to receive a concise daily summary of the latest news and analysts' ratings for Pacific Energy and related companies with MarketBeat.com's FREE daily email newsletter.