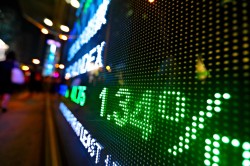 IMImobile (LON:IMO) issued its quarterly earnings data on Tuesday. The company reported GBX 7.50 ($0.10) earnings per share (EPS) for the quarter, beating analysts' consensus estimates of GBX 7.20 ($0.09) by GBX 0.30 ($0.00), Digital Look Earnings reports.
LON IMO traded up GBX 2 ($0.03) during trading hours on Thursday, reaching GBX 322 ($4.21). The company's stock had a trading volume of 632,387 shares, compared to its average volume of 28,194. The firm has a fifty day simple moving average of GBX 306.45 and a 200-day simple moving average of GBX 317.75. The stock has a market cap of $239.62 million and a P/E ratio of -169.47. IMImobile has a 52 week low of GBX 193 ($2.52) and a 52 week high of GBX 340 ($4.44). The company has a debt-to-equity ratio of 34.48, a current ratio of 1.11 and a quick ratio of 1.03.
About IMImobile
IMImobile PLC provides cloud communications software and solutions that enables companies to use mobile and digital technologies to communicate and engage with their customers. The company offers IMIbot.ai, a modular AI platform for the end-to-end delivery of automated conversational experiences across the customer lifecycle; IMIchat, a cloud application that consolidates digital, mobile, and social customer service channels to a single agent desktop; IMIcampaign, a cloud campaign management application designed for multi-channel communication; IMIconnect, an enterprise-grade communications platform; and MIsocial that enhances live programming with audience content.
Read More: How does new data get added to a blockchain?
Receive News & Ratings for IMImobile Daily - Enter your email address below to receive a concise daily summary of the latest news and analysts' ratings for IMImobile and related companies with MarketBeat.com's FREE daily email newsletter.