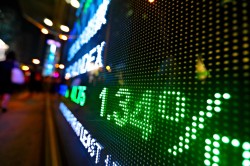 ADDvantage Technologies Group (NASDAQ:AEY) released its earnings results on Thursday. The technology company reported ($0.17) earnings per share (EPS) for the quarter, Bloomberg Earnings reports. The company had revenue of $13.96 million during the quarter. ADDvantage Technologies Group had a negative return on equity of 12.26% and a negative net margin of 8.29%.
AEY traded down $0.32 during trading on Friday, reaching $2.89. 16,479 shares of the stock traded hands, compared to its average volume of 129,766. The stock's 50-day simple moving average is $2.39 and its two-hundred day simple moving average is $2.16. ADDvantage Technologies Group has a fifty-two week low of $1.23 and a fifty-two week high of $3.38. The stock has a market cap of $30.57 million, a price-to-earnings ratio of -5.69 and a beta of 0.47.
Separately, ValuEngine cut shares of ADDvantage Technologies Group from a "hold" rating to a "sell" rating in a report on Thursday, November 21st.
ADDvantage Technologies Group Company Profile
ADDvantage Technologies Group, Inc, through its subsidiaries, distributes and services electronics and hardware for the cable television and telecommunication industries in the United States, Canada, Central America, Asia, Europe, Mexico, South America, and internationally. The company operates through two segments, Cable Television and Telecommunications.
See Also: Straddles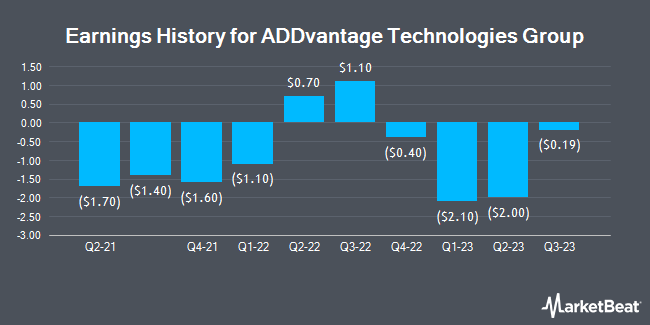 Receive News & Ratings for ADDvantage Technologies Group Daily - Enter your email address below to receive a concise daily summary of the latest news and analysts' ratings for ADDvantage Technologies Group and related companies with MarketBeat.com's FREE daily email newsletter.