LexinFintech (NASDAQ:LX) released its quarterly earnings results on Tuesday. The company reported $2.87 EPS for the quarter, beating the Zacks' consensus estimate of $0.56 by $2.31, Briefing.com reports. The firm had revenue of $3.15 billion for the quarter, compared to analyst estimates of $3.06 billion. LexinFintech had a net margin of 26.99% and a return on equity of 52.47%. The company's revenue for the quarter was up 50.4% compared to the same quarter last year. During the same period in the previous year, the business earned $4.02 earnings per share.
Shares of LexinFintech stock opened at $9.27 on Wednesday. The company has a debt-to-equity ratio of 0.36, a current ratio of 1.71 and a quick ratio of 1.69. The firm has a 50 day simple moving average of $11.46 and a 200 day simple moving average of $11.92. LexinFintech has a fifty-two week low of $7.92 and a fifty-two week high of $16.93. The firm has a market cap of $1.43 billion, a P/E ratio of 4.44, a P/E/G ratio of 0.20 and a beta of 1.96.
A number of equities research analysts recently commented on LX shares. Zacks Investment Research lowered LexinFintech from a "buy" rating to a "hold" rating in a research report on Thursday, January 23rd. ValuEngine lowered LexinFintech from a "sell" rating to a "strong sell" rating in a research note on Saturday, March 14th. China Renaissance Securities cut LexinFintech from a "buy" rating to a "hold" rating and decreased their target price for the stock from $18.00 to $12.00 in a report on Friday, March 6th. Finally, BidaskClub lowered LexinFintech from a "buy" rating to a "hold" rating in a research note on Thursday, February 20th. One analyst has rated the stock with a sell rating, three have given a hold rating and four have issued a buy rating to the company. LexinFintech currently has an average rating of "Hold" and a consensus target price of $14.99.
LexinFintech Company Profile
LexinFintech Holdings Ltd., through its subsidiaries, operates as an online consumer finance platform for young adults in the People's Republic of China. The company operates Fenqile.com, a retail and online consumer finance platform that offers installment purchase loans, personal installment loans, and other loan products, as well as provides online direct sales with installment payment terms.
Featured Story: Google Finance Portfolio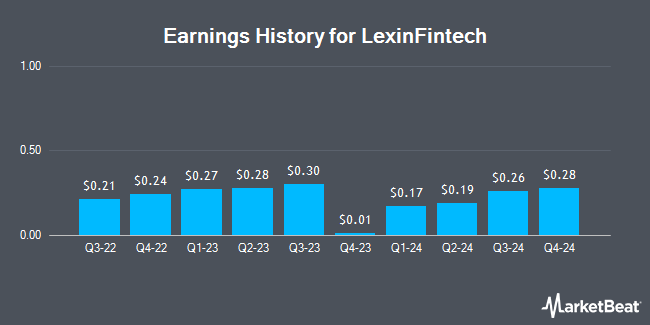 Receive News & Ratings for LexinFintech Daily - Enter your email address below to receive a concise daily summary of the latest news and analysts' ratings for LexinFintech and related companies with MarketBeat.com's FREE daily email newsletter.