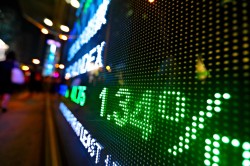 Pioneer Power Solutions, Inc. (NASDAQ:PPSI) was the recipient of a large increase in short interest in the month of July. As of July 15th, there was short interest totalling 10,200 shares, an increase of 43.7% from the June 30th total of 7,100 shares. Based on an average daily trading volume, of 245,700 shares, the short-interest ratio is currently 0.0 days. Currently, 0.3% of the company's stock are short sold.
Separately, ValuEngine raised shares of Pioneer Power Solutions from a "sell" rating to a "hold" rating in a research report on Thursday, July 2nd.
PPSI opened at $1.42 on Friday. Pioneer Power Solutions has a 12 month low of $0.90 and a 12 month high of $6.19. The stock has a market capitalization of $12.40 million, a price-to-earnings ratio of 10.92 and a beta of 0.62. The business has a fifty day moving average price of $1.34 and a 200 day moving average price of $1.56.
Pioneer Power Solutions (NASDAQ:PPSI) last announced its quarterly earnings data on Friday, May 15th. The company reported ($0.33) earnings per share (EPS) for the quarter. Pioneer Power Solutions had a negative net margin of 44.35% and a negative return on equity of 132.51%. The company had revenue of $5.00 million during the quarter.
About Pioneer Power Solutions
Pioneer Power Solutions, Inc, together with its subsidiaries, manufactures, sells, and services specialty electrical transmission, distribution, and on-site power generation equipment in the United States, Canada, and internationally. The company operates in two segments, Transmission & Distribution Solutions and Critical Power Solutions.
Featured Article: CBOE Russell 2000® Volatility Index
Receive News & Ratings for Pioneer Power Solutions Daily - Enter your email address below to receive a concise daily summary of the latest news and analysts' ratings for Pioneer Power Solutions and related companies with MarketBeat.com's FREE daily email newsletter.