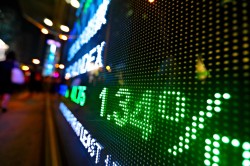 London Security (LON:LSC) issued its quarterly earnings data on Tuesday. The company reported GBX 39.90 ($0.52) earnings per share (EPS) for the quarter, Digital Look Earnings reports.
Shares of LON LSC opened at GBX 2,100 ($27.44) on Wednesday. London Security has a 1 year low of GBX 1,800 ($23.52) and a 1 year high of GBX 2,400 ($31.36). The stock has a market capitalization of $257.49 million and a P/E ratio of 15.46. The company has a 50-day moving average price of GBX 2,100 and a 200-day moving average price of GBX 2,053.64. The company has a debt-to-equity ratio of 8.27, a current ratio of 2.50 and a quick ratio of 1.95.
About London Security
London Security plc, an investment holding company, engages in the manufacture, sale, and rental of fire protection equipment in the United Kingdom, Belgium, the Netherlands, Austria, France, Germany, and Luxembourg. It also provides fire protection equipment maintenance services. The company offers its products under the Nu-Swift, Ansul, Total, Premier, and Master brands.
Further Reading: Understanding Market Liquidity
Receive News & Ratings for London Security Daily - Enter your email address below to receive a concise daily summary of the latest news and analysts' ratings for London Security and related companies with MarketBeat.com's FREE daily email newsletter.