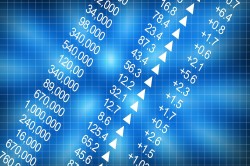 Recharge Acquisition (RCHGU) expects to raise $200 million in an IPO on Wednesday, September 30th, IPO Scoop reports. The company will issue 20,000,000 shares at $10.00 per share.
Recharge Acquisition has a market cap of $250 million.
Raymond James & Associates and EarlyBirdCapital served as the underwriters for the IPO.
Recharge Acquisition provided the following description of their company for its IPO: "We are a blank check company whose business purpose is to effect a merger, capital stock exchange, asset acquisition, stock purchase, reorganization or similar business combination with one or more businesses, which we refer to throughout this prospectus as our initial business combination. We have not selected any specific business combination target and we have not, nor has anyone on our behalf, engaged in any substantive discussions, directly or indirectly, with any business combination target with respect to an initial business combination with us. We will seek to capitalize on the decades of experience and relationships of our management team, including Anthony Kenney, our Chief Executive Officer and director nominee. Mr. Kenney previously worked for Marathon Petroleum Corporation (NYSE: MPC) ("MPC") for the past 43 years and recently retired as President of its Speedway division, which he led since 2005. Under his leadership, Speedway became the second largest company-owned and operated convenience and fuel store chain in the United States with over $20 billion in revenue and 35,000 employees. Mr. Kenney led a significant increase in the scale and scope of the business through acquisitions, and ultimately increased store count from approximately 1,600 in 2005 to 3,923 locations nationwide in 2019. Moreover, he is recognized as having been instrumental in developing Speedway's Loyalty Program.0 ".
Recharge Acquisition was founded in 2020 and has 0 employees. The company is located at 1900 Main Street, Suite 201, Sarasota, FL 34236, US and can be reached via phone at (937) 610-4057.
Receive News & Ratings for Recharge Acquisition Daily - Enter your email address below to receive a concise daily summary of the latest news and analysts' ratings for Recharge Acquisition and related companies with MarketBeat.com's FREE daily email newsletter.