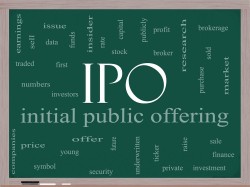 Mission Produce, Inc. (AVO) is planning to raise $150 million in an IPO on Thursday, October 1st, IPO Scoop reports. The company plans to issue 9,400,000 shares at $15.00-$17.00 per share.
In the last 12 months, Mission Produce, Inc. generated $1.3 billion in revenue and $58.3 million in net income. The company has a market-cap of $1.1 billion.
BofA Securities, JPMorgan and Citigroup served as the underwriters for the IPO and Roth Capital Partners, Stephens, Inc. and D.A. Davidson & Co. were co-managers.
Mission Produce, Inc. provided the following description of their company for its IPO: " Founded in 1983, we are a world leader in sourcing, producing and distributing fresh avocados, serving retail, wholesale and foodservice customers in over 25 countries. Our operations consist of four packing facilities in the United States, Mexico and Peru, 11 distribution and ripening centers across the U.S., Canada, China and the Netherlands, as well as three sales offices in the U.S., China and the Netherlands. We own over 10,000 acres in Peru, of which over 8,300 acres are currently producing primarily avocados, and the remaining are greenfields that we intend to plant and harvest over the next few years. We believe we were the first U.S. company to import avocados from Mexico, Peru and Chile, and (we) were the first to incorporate ripening centers in to the distribution process. ".
Mission Produce, Inc. was founded in 1983 and has 3700 employees. The company is located at 2500 E. Vineyard Avenue, Suite 300 Oxnard, California 93036 and can be reached via phone at (805) 981-3650 or on the web at http://www.worldsfinestavocados.com.
Receive News & Ratings for Mission Produce Inc. Daily - Enter your email address below to receive a concise daily summary of the latest news and analysts' ratings for Mission Produce Inc. and related companies with MarketBeat.com's FREE daily email newsletter.