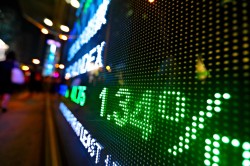 Kingsoft Cloud (NYSE:KC) announced its quarterly earnings data on Tuesday. The company reported ($0.80) earnings per share (EPS) for the quarter, beating analysts' consensus estimates of ($0.86) by $0.06, Fidelity Earnings reports.
KC opened at $35.06 on Friday. Kingsoft Cloud has a 12 month low of $17.01 and a 12 month high of $42.80. The company has a fifty day moving average of $32.52.
A number of equities analysts have recently weighed in on the stock. CLSA assumed coverage on shares of Kingsoft Cloud in a research report on Tuesday, November 3rd. They set a "buy" rating on the stock. Zacks Investment Research raised shares of Kingsoft Cloud from a "sell" rating to a "hold" rating in a research report on Wednesday, October 21st. One research analyst has rated the stock with a hold rating and four have assigned a buy rating to the stock. The stock presently has an average rating of "Buy" and an average price target of $33.00.
Kingsoft Cloud Company Profile
Kingsoft Cloud Holdings Limited provides cloud services to businesses and organizations in China. The company offers public cloud services to customers in various verticals, including game, video, AI, e-commerce, education, and mobile internet; enterprise cloud services to customers in financial service, public service, and healthcare businesses among others.
Read More: How is an ETF different from a mutual fund?

Receive News & Ratings for Kingsoft Cloud Daily - Enter your email address below to receive a concise daily summary of the latest news and analysts' ratings for Kingsoft Cloud and related companies with MarketBeat.com's FREE daily email newsletter.