Craneware plc (LON:CRW – Get Rating) declared a dividend on Tuesday, September 20th, Upcoming.Co.Uk reports. Stockholders of record on Thursday, November 24th will be paid a dividend of GBX 15.50 ($0.18) per share on Friday, December 16th. This represents a dividend yield of 0.86%. The ex-dividend date of this dividend is Thursday, November 24th. This is an increase from Craneware's previous dividend of $12.50. The official announcement can be viewed at this link.
Craneware Stock Up 1.4 %
Shares of LON CRW opened at GBX 2,200 ($26.01) on Wednesday. The firm has a market capitalization of £781.92 million and a PE ratio of 9,863.64. The firm's 50-day moving average is GBX 1,873.93 and its 200-day moving average is GBX 1,711.52. The company has a current ratio of 1.07, a quick ratio of 1.00 and a debt-to-equity ratio of 34.69. Craneware has a 1 year low of GBX 1,340 ($15.84) and a 1 year high of GBX 2,670 ($31.57).
Analysts Set New Price Targets
Separately, Berenberg Bank increased their price target on shares of Craneware from GBX 2,320 ($27.43) to GBX 2,600 ($30.74) and gave the company a "buy" rating in a research report on Tuesday, September 20th.
Craneware Company Profile
(
Get Rating
)
Craneware plc, together with its subsidiaries, develops, licenses, and supports computer software for the healthcare industry in the United States. The company provides solutions, such as Trisus pricing transparency software; Trisus Pricing Analyzer, a solution that simplifies and automates the price modeling process; Trisus Chargemaster, an automated chargemaster management solution; InSight Medical Necessity, a solution that offers medical necessity for the United States payors; Trisus Claims Informatics, a retrospective charge capture analytical application that identifies areas of risk for its team to investigate; Trisus Supply, a solution that improves supplies reimbursement; and InSight Audit, an audit management solution for government and commercial payors.
Further Reading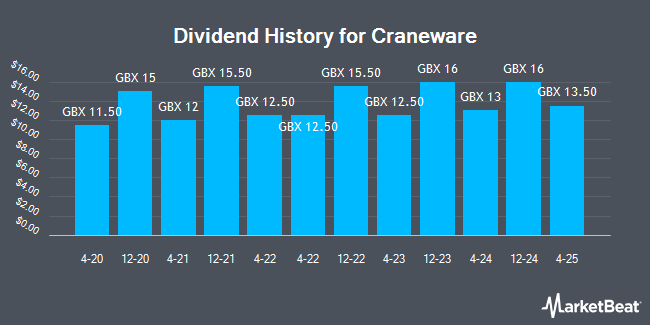 Receive News & Ratings for Craneware Daily - Enter your email address below to receive a concise daily summary of the latest news and analysts' ratings for Craneware and related companies with MarketBeat.com's FREE daily email newsletter.